Mesmerize Everyone Around You
WITH Lux® VELVET TOUCH
For Lux®'s perfume collection, famed fragrance designer Nicole Mancini intended to create a long lasting scent that showcased all the elements of a high-end perfume. For this exquisite product, she collaborated with a specialized team of perfumers at the world-class fragrance house, Givaudan.
The mysterious Velvet Touch is designed to produce an indulgent shower experience, with a scent that blooms in the shower. Perfect for women who love fragrance, who take pleasure in smelling beautiful all day long.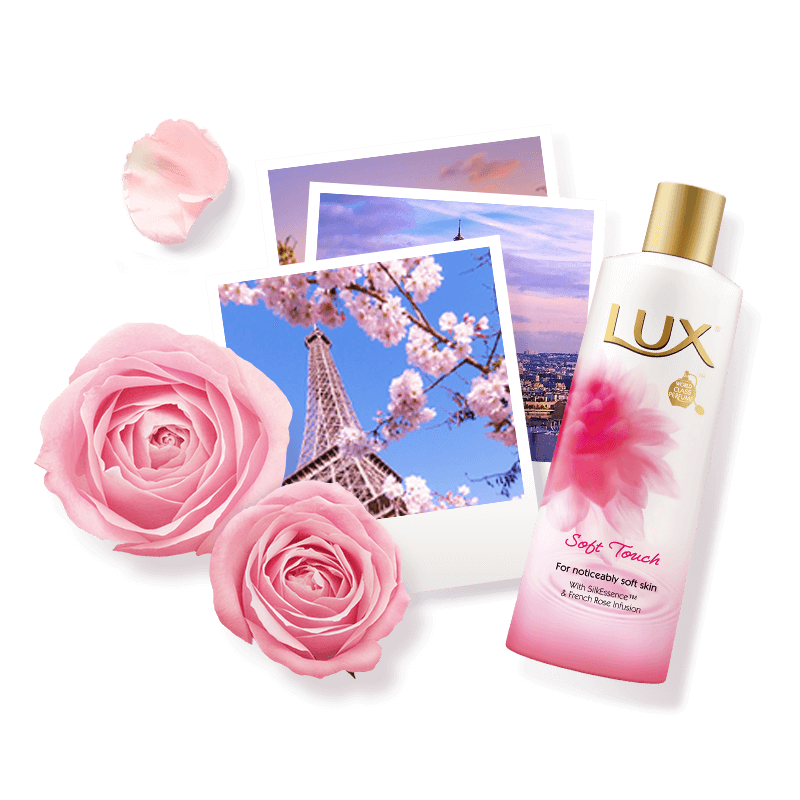 Win a trip to paris
With every puchase of LUX® Velvet Touch
The unique opportunity to travel to Paris and Grasse with Lux Body Wash to learn all about the making of perfumes and the fragrance that go into their body washes. Promotion ends 30 November 2017.
LUX® Velvet Touch is a finely fragranced body wash with a thrilling blend of black orchid and juniper oil. The alluing fragrance lingers on your soft skin long after you step out of the shower.
BEHIND THE SCENE
Watch behind the scene of our latest TVC
Presenting Deepika Padukone for Lux®